Details: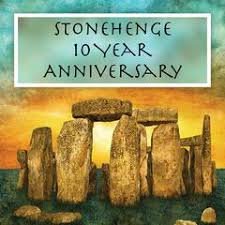 2019 marks the 10th anniversary of the Stonehenge fabric brand by Northcott, and they are celebrating with quilters that have made their fabrics such a success! They have designed the Solstice Anniversary Collection just for the occasion. They are also sponsoring an International Block Party as well as a local in-store Solstice Panel challenge.









International Block Party

Cut Up & Quilt is one of the 450 shops participating in this event, and we have a unique block just for you! Collect 12 or more blocks to use in a quilt design for a chance to win a 9 day trip to England!






Solstice Panel Quilt Challenge




In celebration of the 10th anniversary of the iconic Stonehenge brand, our shop is hosting a Solstice Panel Quilt Challenge! Create a quilt using the panel from the Stonehenge Solstice Collection and submit it between March 15th - September 30th 2019 for a chance to win precut prizes. This is an in-store challenge. The panel challenge has been extended by Northcott; the deadline for turning in the finished quilt is no later than November 30th.




The Spinster Star

Our shop block was created by our local pattern designer, Karen Burns, aka, The Warped Spinster. It is available for purchase on our website or in our shop. Block finishes at 12" X 12".

Due to high demand of the fabric, we have a limited number of kits in stock. We are expecting another shipment of fabric and will mail any unfilled web orders as soon as we can.