There's some serious planning going on around here!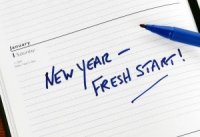 It's a New Year, what a great time to plan and get organized. Speaking of planning...we've got all kinds of events and classes to get you excited about the New Year. The Flurry Frenzy is coming up at the end of the month, the All Iowa Shop Hop is in the works, Row by Row is coming around again, and Becky is even working on a bus trip in October. You'll just have to keep watching for details as we get the details worked out.


Check out the classes/calendar page for a current list of classes and events. It's always changing with new additions that sometimes don't make it to the newsletter.




We have one seat left in our January 14th beginning quilting class. You will learn the basics of quilting while making a Disappearing Nine Patch. If the dates don't work for you, never fear, we've got another sequence of classes starting April 8th.


UFO with the Warped Spinster. If you have Martin Luther King day off, come on in to finish those projects. Karen will be here to help you if you get snagged. Registration is required as classroom space is limited.



Karen has added a Wavy Log Cabin Class on February 4th. Create a modern and "wonky," wavy log cabin using Karen Eckmeier's technique of cutting free-form curves and machine-appliqueing them together with simple top-stitching. You can choose a single color scheme or a rainbow of colors, in lights and darks, to make a unique log cabin that is all yours!




Log Cabin's are what it's all about! Jean will be teaching Bluebird from Not Your Grandmother's Log Cabin book by Sara Nephew and Marci Baker on February 18th.

The Bluebird quilt is as fun and easy to make as a log cabin, just needs a bit of angle cutting. Difficult? No. Time consuming? A bit. So to optimize our class time, we will be starting with a Cutting Party the night before the class. You will also receive directions with your supply list so you can have the strips precut and ready before Friday's Cutting Party.

Not to worry, though, if you can't attend Friday…just get there bright and early on Saturday to begin! (They open at 10:00!)



Karen will finish out February with her Glazed Donuts class. This class is full, but we'll be happy to start a waiting list if you are interested. If you want the class before June, it will need to be a week day, just let us know when you aren't available when you request to be on the waiting list.













We asked Karen if she would teach some classes for the beginning quilter who wants a follow-on to the introductory class. As always, Karen stepped up and developed two classes perfect for the beginning quilter, or any quilter for that matter. No matter how much experience you have, you are bound to learn something new and valuable from Karen's classes. The first class Monkey Wrench is scheduled for March 25th. Check out the details. Her next beginner level class is scheduled for April. Details will be posted soon on our classes page and calendar.




There's nothing more satisfying than giving from you heart. Did you know, with your help, and our partnership with Bloomin Minds, we were able to donate $1233.00 to the Goodfellows organization. The Iowa West Foundation matched our donation to make it a total of $2466.00. That means we were able to help several families in need to make their Christmas a little brighter.








When the Council Bluffs Schools are closed due to weather, we are also closed. If the schools aren't in session, be sure to call to see if we are open before heading out. Stay home and take advantage of the "sew" day!