Congratulations Sheila Applegate, our March Winner!

Pay by cash or check and you get to throw your name into the fishbowl for a chance at winning a $25 gift card. We draw the winner on the first of the month. Maybe next month it will be you!

Don't worry, we are always happy to accept your credit card.



Easter Sale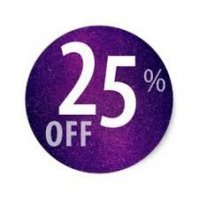 Easter Fabric and Kits are on sale through
March 16th! It's the perfect time to pick up fabric for your spring projects!





Special Event - Friday, April 21st

Join us for a day of fun and inspiration. We are so excited to have Sandi Irish visit our shop, provide a trunk show and a class all in one day. She stopped by our shop one day last fall, and was excited to see her patterns and templates hanging on our wall! Things just clicked and here we are hosting her as a guest instructor. You'll want to make your reservations now, as seats will be limited.

Sandi started her Irish Chain Pattern Company in 2003. She has been quilting for over 23 years, teaching and working in a quilt shop as well as designing quilts for companies like Timeless Treasures and doing other commissioned works. She prefers to create her own designs or adapt traditional quilt to her own style. Her patterns are easy enough for beginners but also give more advanced quilters a chance to sharpen piecing skills, play with color or just have fun. All the patterns are rotary cut and machine pieced.



Friday, April 21st
10:30 - 11:30
Cost: $5.00








Tall Pine Tree Wall Hanging/Table Runner Class
1:00 - 4:00
Cost: $20 plus supplies


Check out the classes/calendar page for a current list of classes and events. It's always changing with new additions that sometimes don't make it to the newsletter.


New Fabrics Are Here!

Fun Stuff for Kids...Big or Little



Connector Playmats 2
by Deborah Edwards
for Northcott Northcott Studio



Forest Fellows 2
by Sea Urchin Studio
for Robert Kaufman







Cosmic Space by Blank Quilting



Unusual Garden by Jason Yenter
for In the Beginning





New Basics




Color Works Concepts by Northcott
(Shhh...Kim's got something in the works with the 5" Squares)











New Grunge Colors by Moda
They just keep adding the colors, and you know, we just have to have them!










Make Your Reservations Now!
Seats are filling fast for our upcoming bus trip, "The Great Fall Escape". We've got 7 shops participating in Northern Iowa and Southern Minnesota. This is a two day trip for $159. Now that sounds like a deal, doesn't it? We are accepting reservations now. You can make a down payment of $75 with a final payment due before September 10th.

We hope to see you soon @ Cut Up & Quilt!