There's some serious planning going on around here!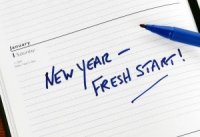 It's a New Year, what a great time to plan and get organized. Speaking of planning...we've got all kinds of events and classes to get you excited about the New Year. Becky and I will be visiting the Cottonwood Quilt Guild next week, the Flurry Frenzy is coming up at the end of the month, the All Iowa Shop Hop is in the works, and Row by Row is coming around again.



4th Annual Metro Area Flurry Frenzy
Now that the holidays are over, we all need something to look forward to in January. How about the Metro Area Flurry Frenzy? Grab a friend or two and head on out to visit your local quilt shops. We'd love to see you! There is no need to pickup a passport in advance, just pick it up at your first shop.


Upcoming Classes
Check out the classes/calendar page for a current list of classes and events. It's always changing with new additions that sometimes don't make it to the newsletter.



The Fast & Furious Club started this past Thursday with the Fiesta Friday Placemats. Next month we'll be doing the Positivity Table Topper in the spirit of Valentines Day. Seats are limited so sign up soon.







We've had several requests for those who want to learn to bind or need a refresher. Kim is teaching a binding class this Thursday, January 11th from 6-8 pm.



Log Cabin's are what it's all about! Jean will be teaching the Bubbles Curvy Log Cabin Quilt in a 3-part class beginning Thursday January 25th. She's giving you a choice of an afternoon or an evening class. There's one seat left in the afternoon class and two seats left in the evening class.










Jean has also added two bag classes.
The Brancaster Messenger Bag will meet Saturday, February 3rd. Learn the basics of bag making while making your own Brancaster Messenger Bag. There is an optional cutting party Friday, February 2nd.






The Sunshine Wristlet will meet on March 3rd. Interest in making one of a kind bags is high, but a little scary if you haven't made one before. Build on your bag making skills while making your own Sunshine Wristlet. Makes a great gift too! Sunshine Wristlet Pattern in included.




Sometimes a smaller project is enticing. Karen offered to teach a class involving foundation paper piecing. Her March 24th class uses the Broken Daisy Placemat pattern from Quiltworx.


Karen is also teaching the Flowering Snowball. This striking quilt is made with just two shapes, Karen will help you cut with an AccuQuilt die. Don't be intimidated—the curves are quite gentle! You'll meet with Karen for an individual cutting session prior to the class.
Charity Therapy in the Community
4th Annual
Charity Quilt Marathon
Sponsored by Quilts from the Bluffs
January 26 - 5:00-9:00
January 27 - 9:00-5:00

First Christian Church, Council Bluffs
20794 Hwy 92
(Located 2 miles east of I-29 (Exit 47) on Hwy 92)

Dinner

Friday

and lunch Saturday will be provided.
Bring snacks to share and your own drink.
Water will be available.
Bring your sewing machine. All materials for the quilts are supplied.
You do not have to stay the whole time, but its a lot of fun if you do!

Contact Jeannine Williams for more information at qftbluffs@gmail.com for more info or check out their Facebook page. www.facebook.com/quiltsfromthebluffs.

Quilts from the Bluffs gave away 839 quilts in 2017!


Muse Block of the Month


If you bought the Goddess Ruler you might be interested in the Muse Block of the Month. It's a 3 month program starting in January. Cost is $35.00/mo. Just pick up your kit after the first of each month and you are good to go. It's not to late to start!


Bad Weather?



When the Council Bluffs Schools are closed due to weather, we are also closed. If the schools aren't in session, be sure to call to see if we are open before heading out. Stay home and take advantage of the "sew" day!


We Hope to See You Soon @ Cut Up & Quilt!