What does August bring to mind? End of summer, fair, back to school, time for quilting? August at Cut Up & Quilt means we're approaching another Anniversary. We will be 7 years old this year and we'll be celebrating on Saturday, August 31st. It lands on a 5th Saturday, so it's double lucky for you! Save the date and make sure you come celebrate with us!
We have a Row by Row Winner!
Congratulations Linda Finck of Council Bluffs! She won a bundle of 25 fat quarters for being the first to bring in her finished Row by Row quilt.

You can still collect rows from participating shops through September 3rd. You have until October 31st to turn in a finished quilt. Check the list of shops on the Row by Row website to see if they have had a winner yet. Some stores didn't have winners last year, so it may not be too late. Just do a little research.

If you are new to Row x Row, check out their website to see what it's all about.






Upcoming Classes

Check out the classes/calendar page for a current list of classes and events. It's always changing with new additions that sometimes don't make it to the newsletter. Just click on the class you want and register on-line or in the shop. If it's full, be sure to add your name to the waiting list. It helps our instructors determine if another class will be added.

Do you have left over or abandoned blocks from various projects? Karen and Michael are team teaching an Orphan Block Quilt class this Saturday, August 10th. They will be sharing techniques to make those blocks fall into place and create a quilt that makes sense. There are still seats available, so grab the chance to put those blocks to good use.










Give yourself a head start on your holiday projects! Jean is teaching the Braided Twist table runner on Saturday, September 7th. This runner can be finished in a day! No quilting, no binding, no handwork on this beauty. Make one for every holiday! An optional cutting party is scheduled on Friday evening to get you started.





Jean is teaching a six-part beginning quilting class - More Peas in a Pod Quilt. You'll learn the basics of quilting by making this quilt from start to finish. You will finish a lap quilt with some work completed at home between sessions.













Becky gave Michael a big chunk of fabric and challenged him to do something with it. Well, he designed One Lonely Star and offered to teach it as a class. It's on the calendar for Saturday, September 14th. It's sure to be a fun and entertaining class!







Karen added Posh Penelope to our Sept calendar. You can choose to make a table runner, wall hanging, or a quilt. You'll learn how to make the block, then you can make as many as you please.

Stonehenge Anniversary Challenge Update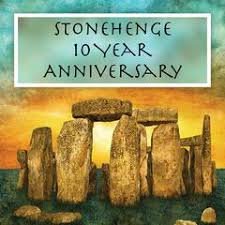 Contest Deadlines have been extended. Please check the website and follow the links for full details.

The Block Party Deadline has changed. The photos of your finished quilt must be submitted by December 31st. Your submission must include a list of the shops whose blocks are included.

For the Panel Contest, the Deadline to submit your quilts to a store is November 30th, 2019.


Reminders!


Thursday, August 15th - CUAQ Therapy
Saturday, August 31st - 5th Saturday
Saturday, August 31st - Anniversary Celebration




We hope to see you soon @ Cut Up & Quilt!