We had a blast celebrating our 7th Anniversary with all of you. Whether you were here in person or with us in spirit, we thank all of you for supporting our business. You are the reason we are here and we sincerely appreciate you!



Great Fall Escape Reminder



The Great Fall Escape always creates a lot of excitement in our quilt community. Our bus filled in no time at all. We do get an occasional cancellation and we are contacting those on the wait list as openings come up.

Final payments are due anytime before October 1st. We are required to confirm our hotel reservations at that time.






Upcoming Classes

Check out the classes/calendar page for a current list of classes and events. It's always changing with new additions that sometimes don't make it to the newsletter. Just click on the class you want and register on-line or in the shop. If it's full, be sure to add your name to the waiting list. It helps our instructors determine if another class will be added.

Jean's six-part beginning quilting class - More Peas in a Pod Quilt is full. You can put your name on the waiting list by signing up for the class. We'll call you when the next class is scheduled.













Becky gave Michael a big chunk of fabric and challenged him to do something with it. Well, he designed One Lonely Star and offered to teach it as a class. It's on the calendar for Saturday, September 14th. It's sure to be a fun and entertaining class!









Karen has added Posh Penelope to our September calendar. You can choose to make a table runner, wall hanging, or a quilt. You'll learn how to make the block, and then you can make as many as you please.




Jean kicks off the month of October with her Mirage Quilt Class. This is a stunning quilt made with precut strips or yardage. Check it out!













Using a pack of 10" squares and some background fabric, you can make a cheerful Starflower quilt with a sassy little twist to it. (And no special ruler needed!)






Stonehenge Anniversary Challenge Update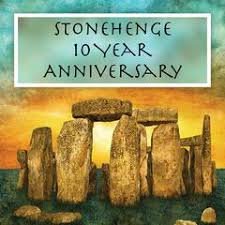 Contest Deadlines have been extended. Please check the website and follow the links for full details.

The Block Party Deadline has changed. The photos of your finished quilt must be submitted by December 31st. Your submission must include a list of the shops whose blocks are included.

For the Panel Contest, the Deadline to submit your quilts to a store is November 30th, 2019.



Reminders!


NO CUAQ Therapy!
Thursday, September 19th
(We have a bus heading our way that day)

CUAQ Therapy resumes it's normal schedule Thursday, October 17th







We hope to see you soon @ Cut Up & Quilt!